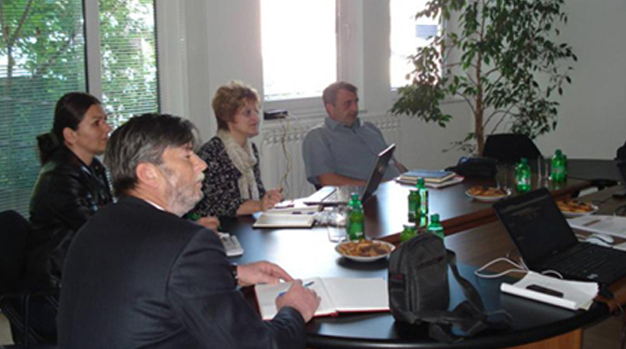 Location: CENER 21; Sarajevo, BiH
Date/time: September 19th, 2013; 11:00-13:00
Number of participants: 8
Main topics of the Meeting:
Western Balkans Capacity Building Workshop on Indicators as part of NBSAP–impressions andmain messages, materials for theexperts;
Key conclusion from the Workshop: BiH has so far achieved greater progress regardingthe NBSAP document and the realized activities in comparison with its neighboring countries;
Discussion on the plan of activities from September 2013 to March 2014;
Presentation of the table containing a comparison betweenthe Fourth National Report and the Fifth National Report through chapters;
Discussion on which parts of the NBSAP (2008 – 2015) can be used in writing the new NBSAP and which targets proposed by the NBSAP (2008 – 2015) can be linked to the new NBSAP;
Discussion on the table showing the progress of activities,i.e. programs and tasks planned in the NBSAP (2008 – 2015), in order to describe and rate the progress in the new NBSAP document and the Fifth National Report as well asto identify the factors that have hindered the progress;
BiH (Sarajevo) as a possible host country for organizingthe Workshop IAS / GTI i.e. Invasive Alien Species within the Global Taxonomy Initiative for the Region of Central and Eastern Europe with the support ofthe Secretariat of the Convention on Biological Diversity.